Building cover for kings
Competitive premiums
No hidden costs
In-page navigation
---
Author King Price Insurance. Screenshot of King Price Insurance website.


[Accessed November 18, 2021]
About King Price Insurance
King Price is fast becoming one of South Africa's leading insurers with thousands of happy and loyal customers recommending them to friends and family with a smile.
If you're looking for an insurer that offers the lowest premiums but doesn't skimp out on quality and services excellence – you've found your match with King Price.
A powerful and moving history
Founded in 2012, King Price was the first South African insurer to introduce the concept of premiums that decrease as the value of your car does and in just three months had sold a decent 5,000 policies. By August of the next year, they introduced their renowned R1 insurance to South Africans solidifying their reputation of being a market disruptor and an insurer that simply doesn't stick to the beaten path.
Only two years after first launching, they won the SA Service Awards "best short-term insurer" and "best newcomer" awards – ensuring that competitors and average South Africans alike really started to pay attention.
By September 2014 they had already sold an incredible 100,000 policies and by October of 2015, they launched their innovative management system Obelix which took the industry by storm. In 2016 they launched an internal magazine, started offering business and community insurance, and launched in Namibia making them an international company.
In 2017 they launched King Price Xtreme and Cybersure and sponsored the Lekkerland Carnival, and finally broke even. 2018 saw the introduction of their scratch and dent insurance top-up, car warranty cover, and bike insurance while they proudly accepted more awards including the Global Brands' "most innovative insurance brand in South Africa" award.
In 2019 they officially celebrated their seventh birthday and took stock of their incredible growth with over 800 staff members and 150,000 happy customers. By the end of the year, they proudly make the move into the life insurance field with their acquisition of Stangen. In 2020 they started the year off with a bang by introducing cellphone insurance and a comprehensive car cover called "Chilli".
King Price Insurance Services
King Price offers affordable building insurance that will protect your home, outbuildings, and a range of fixtures such as pipes, cables, and gate motors.
Building insurance expalined
Building insurance covers the physical structure of your home as well as any outbuilding such as your garage, patio, entertainment area, and swimming pool. Fences, driveways, walls, tennis courts, and boreholes can also be covered if needed.
Building cover for everyone
Anyone who has a bond with a bank will be required to take out building insurance to minimize the financial risk to the lender. That said, anyone who owns a home should take out building insurance to protect themselves and their families against serious loss.
Building insurance cover
If your home is damaged or destroyed by a fire or explosion, or any weather-related phenomena, leaks and burst pipes and geysers, or floods, earthquakes, and tremors, King Price will come to the rescue and cover the repair or rebuilding of your property.
What's not covered by King Price building
Pool cleaning equipment and non-specified lapas and thatch roofs, dam walls, and loose gravel paths are specifically not covered by building insurance. In addition, anything that is not a fixture or a fitting will not be covered. For example, while they do cover fitted carpets they do not cover loose carpets – for that you'll need to take out home contents insurance.
How your premiums are calculated
Your premiums will be calculated based primarily on the value of your home but also based on the number of outbuildings and extras you want to add to your policy. It's also important not to under-insure your property (something that is quite common), to secure lower premiums. This is certainly a recipe for disaster which is why it's important to find out what the true replacement value of your home is and insure for this amount.
King Price Insurance – Building Insurance
Product

Building Insurance
King Price insures more

King Price's building insurance includes pool pumps, gate motors and fencing. These are items often not covered by most competitors

Comprehensive

Get a quote online for comprehensive building insurance against sever weather, fire and damage due to theft and burglary
Benefits of King Price Insurance
Car insurance - with 5 different covers for you to choose the best option for your situation and your budget
Home contents insurance and building insurance go hand in hand. One pays out for the damage to the structure and the other pays out for all the items you have inside the structure. Make sure that you are fully covered in case of a disaster.
Self service portal - 24/7 availability is offered by the King Price self service portal on the website where you have full control of your policy
---
Get an insurance quote with King Price Insurance now.
You can fill in a contact request form on the King Price website, download and apply for cover using their app, or contact a consultant via their call centre to quickly and easily get a building insurance quote.
You can also make use of the King Price app to adjust your cover, update your personal details, apply for insurance, and make, and monitor claims. If you're not one for making use of mobile apps, you can use the online self-service portal which will allow you to do all the same things listed above. If you do end up taking out a policy with King Price, consider recommending them to a handful of friends and get rewarded and stand a chance to win prizes!
Throw Home contents insurance into the mix
King Price also offers you home contents insurance that will cover everything from your antique furniture and loose carpets to your decor, linen, and glassware. Many people like to combine their home contents and building insurance so that they can enjoy a premium discount. This is certainly a great idea and allows you to secure yourself and your family financially should something tragic occur that causes serious damage to your home.
What portable possessions constitute
You can also cover all the items that you take out and about with you on a regular basis with an affordable portable possessions policy from King Price. You can add jewelry, clothes, watches, cameras, laptops, and more. If any of your portable possessions are worth more than R15,000 you have to specify these as they won't be covered under your general policy and you will need to provide valuation certificates for them too.
Additional insurance products and services
King Price also offers vehicle insurance that includes car, motorbike, trailer, caravan, and watercraft cover at extremely affordable and highly customizable rates that will give you peace of mind. In addition, they also offer credit shortfall cover, and car insurance add-ons such as scratch and dent, tyre and rim, and little dings and tyre things insurance to help you keep your car in tip-top condition.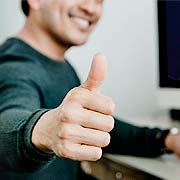 King Price Insurance is a trusted & reliable provider of building insurance
In our review, we found King Price Insurance to be an insurer licensed to conduct building insurance business and is regulated under the Financial Sector Conduct Authority.
King Price Insurance is a registered and licensed insurer in South Africa: FSP 47235
Customer Reviews & Testimonials
"
August 2021
As a young business owner I cant afford expensive unnecessary insurance but King price have prices no one can beat!
Tamara V
— Pretoria —
January 2021
I have insured my house with King price and now I know my family will always be safe and have a roof over their heads.
Godfrey K
— Mthatha —
King Price Insurance Contact
Contact Number
E-Mail
Website
Physical Address
Menlyn Corporate Park, Block A 175 Corobay Avenue Waterkloof Glen Ext 11

Pretoria

Gauteng

0081

South Africa
---
Postal Address
PO Box 284, Menlyn, , Pretoria, 0063, South Africa
Opening Hours
Monday

08:00 – 17:00

Tuesday

08:00 – 17:00

Wednesday

08:00 – 17:00

Thursday

08:00 – 17:00

Friday

08:00 – 17:00

Saturday

– Closed

Sunday

– Closed