Unbeatable car insurance
Affordable insurance premiums
Swift car insurance claims
In-page navigation
---
Author King Price Insurance. Screenshot of King Price Insurance website.


[Accessed March 22, 2022]
About King Price Insurance
King Price is a relatively young company that's life began more recently, in 2012.
It started offering short-term insurance such as car insurance with premiums that are reduced according to the depreciation of the asset that is insured. One of the first car insurance companies to do so.
Applying for Car insurance With King Price
To begin the simple process of applying for a car insurance quote with King Price, all that is needed for you to do is to navigate the website through its jungle of neatly organized sections for anything related to short-term and longer-term insurance. Applying for car insurance is as simple as hovering your pointer above the "personal" tab at the top of the King Price home page. A dropdown page will appear for you, from there you can select the option you want, in this case, it is car insurance.
This will redirect you to a page that will summarise the different car insurance options that will be available to you, from this page, right at the top, you will click on "Get a quote". Once more you will be redirected to a new page where you can select the options on the left to receive an online insurance quote within a few minutes by filling out an online application form that requests your particulars along with details of your vehicle. Or you can request a callback from a consultant to assist you further.
King Price Insurance Services
As the most expensive cover the comprehensive car insurance package will ensure that your car is covered, in general for anything from accident cover, legal liability, and offers emergency services.
King Price also prides itself in offering decreasing premiums per annum as the value of the car decreases. This means you will not have to keep up the expensive premiums for a car that is not valued at the price you initially insured it for. The list of benefits you receive from having comprehensive car insurance with King Price is :
Roadside assistance
Accident assistance
Hail damage cover
King Price covers towing and storage charges in the event of a breakdown
Legal Liability in an accident that you were at fault for
Accident cover
Theft or hijacking cover
Cover for damage caused by attempted theft or hijacking
Cover for a natural disaster like fire, explosion, or earthquake
Cover for damage caused by flood, storms, snow, or freezing conditions
King Price Insurance – Car Insurance
Product

Car Insurance
Choose from 5 types of cover

King Price gives you the option of 5 different types of insurance. They make sure that you can find your perfect cover that will suit your budget.

Add cars for savings

The more cars you insure the more savings you are eligible for. You can save up to 20% on your overall premiums.

Optional cover

You can add a variety of cover to your insurance this includes but is not limited to scratch and dent, tyre and rim and car hire and so so much more.
Benefits of King Price Insurance
Contact - King Price offers you various ways of getting in touch. Buy your insurance online, hit the whatsapp button to chat to a consultant or request a call back all via the easy to use website.
Agri Insure - SA's agricultural sector forms a vast part of the economy. King Price has tailor made insurance for the farming community which includes a wide variety of cover to suit each situation.
Life cover, funeral cover and income protection cover - in short King Price is there to cover your loved ones should the unthinkable happen.
Self service portal - 24/7 availability is offered by the King Price self service portal on the website. You can control your policy, add covers and find documents or information within the click of a mouse.
---
King Price offers a range of optional extra services that can be added to your monthly premiums.
As a start, they include tyre and rim cover, personal accident cover and also scratch and dent cover. Car hire is an option. If your car is currently being repaired by one of King Price's suppliers, they will offer you a rental car to use for up to 30 days. This allows you to still get around with ease following an accident or damage done to your car. The rental car is subject to you as a client meeting the rental company requirements.
A different benefit as part of the options King Price provides is to add a warranty to certain car parts on your car. This means in the case of general wear and tear or breakage, replacing parts on your car will not affect your wallet too much. This option from King Price comes as a game-changer for car insurance.
Extra equipment in your car can be insured too. As a South African it is only natural that you would want to install your own amplifier, subwoofer, and flashy rims. King Price offers cover to these items in the event that it is stolen separately or along with your car.
Credit shortfall cover is offered as part of your car insurance optional extras, to ensure that in the event of a write-off or stolen car, the amount that you owe, due to the difference in the value of the car at the time and what you still owe on it is covered.
Submitting a Car insurance claim
In the event that you are in an accident, in order to claim the cover that your car insurance provides in this case, King Price, when you are fit to do so call the King Price emergency assist line. King Price recommends doing this before the car is towed, as the emergency assistant will see to it that a towing service that is recommended by King Price will tow your car.
After that, it is a matter of reporting the incident details to your car insurance company. You then need to report it to the police. All documentation that is necessary will be done according to what King Price has told you, these documents include the basics such as a copy of the police report, police case number, details of the third party, and a statement to the police.
King Price will take care and liaise with you for any more information. And any repairs that need to be done must be done within 3 months of a claim being settled. During this time of the settlement, King Price will authorize repairers to ensure your car can be repaired.
Theft & write off
King Price also offers a car insurance solution for covering accident damage that you do not have to pay for out of your pocket. A middle-ground for comprehensive and third-party (including fire & theft) only car insurance. This offers the same car insurance benefits as the comprehensive cover with the exclusion of roadside assistance, accident assistance & hail damage cover. With the option to add a few optional car insurance benefits that King Price offers.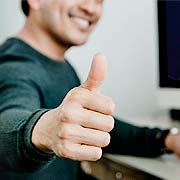 King Price Insurance is a trusted & reliable provider of car insurance
In our review, we found King Price Insurance to be an insurer licensed to conduct car insurance business and is regulated under the Financial Sector Conduct Authority.
King Price Insurance is a registered and licensed insurer in South Africa: FSP 47235
Customer Reviews & Testimonials
"
February 2020
I love my car but I also love doing tricks with my cars so I've been covered by king price and they act fast on claims no matter how many times you claim.
Koos F
— Upington —
August 2021
As a new driver I'm not so confident about going on the rode but king price give me that boost knowing I'm insured by them and they will take care of whatever happens.
Natasha O
— Walvis bay —
King Price Insurance Contact
Contact Number
E-Mail
Website
Physical Address
Menlyn Corporate Park, Block A 175 Corobay Avenue Waterkloof Glen Ext 11

Pretoria

Gauteng

0081

South Africa
---
Postal Address
PO Box 284, Menlyn, , Pretoria, 0063, South Africa
Opening Hours
Monday

08:00 – 17:00

Tuesday

08:00 – 17:00

Wednesday

08:00 – 17:00

Thursday

08:00 – 17:00

Friday

08:00 – 17:00

Saturday

– Closed

Sunday

– Closed