Save with home cover
Affordable premiums
No hidden costs
In-page navigation
---
Author King Price Insurance. Screenshot of King Price Insurance website.


[Accessed January 3, 2022]
About King Price Insurance
King Price insurance is all about being transparent and offering real insurance value to South Africans – while maintaining a good sense of humor and serious wit.
Well-known by customers for their no-nonsense insurance and by the rest of the country for their hilarious adverts and the marketing genius they represent, this insurer truly does things differently.
A brief history
King Price launched in 2012 and just three months after this momentous occasion, they'd sold 5,000 policies – what a great start! By 2014 after operating for just 30 months they increased this amount to a whopping 100,000 policies!
This early success didn't lose momentum as King Price kept on exceeding all expectations, innovating by introducing more and more industry firsts (like cybersure), and by the end of 2017 – just 5 years after their launch they began making a stable, consistent profit.
An award-winning insurer
King Price has not only won the respect of customers, but they've also won a heap of awards for everything from being the best place to work to being the most innovative insurer. Last year they placed in the Star's readers' choice awards and in 2020 their CFO Rhett Finch won the Global CFO Excellence Award. Not only are they great but their staff is too and it shows.
Download the King Price app
As one of the most innovative insurance providers in the country, you'd expect them to have a really user-friendly app and they certainly don't disappoint. Their app which can be downloaded in seconds allows you to manage your cover (add and remove items for example), update your personal details when necessary, manage your excess, get quick quotes for other types of cover, and quickly and easily download documents and submit insurance claims.
King Price Insurance Services
King Price offers affordable home contents insurance that covers everything from your furniture and household appliances to silverware and jewelry.
If any of your insured items are stolen or damaged you can make a claim and your insurance will payout based on the replacement value.
Home content insurance covers:
Furniture such as lounge suites, cabinets, dining tables, chairs, lamps, and antiques
Appliances such as your fridge, freezer, washing machine, and dishwasher
Décor such as paintings, wall art, sculptures, and vases
Clothing and fashion accessories such as dresses, suits, shoes, and designer bags
Jewelry including watches, necklaces, bracelets, earrings, and rings
Home contents vs building insurance
Home contents insurance can cover all the contents of your home like furniture, décor, and jewelry. It does not, however, cover you for any loss or damage to the home itself. In the event of, for example, a fire, you'll receive a payout for the value of all your household goods that were damaged but any structural damage to the property will not be covered – that's the job of building insurance.
Home content vs portable possessions
While you can cover laptops, glasses, jewelry, and fashion accessories under your home contents insurance policy, once you remove these items from the home (like when you go to work), they're no longer covered. To continue coverage for items you regularly take outside of the home you need portable possessions insurance and King Price offers this extended cover from just R1 a month.
King Price Insurance – Home Content Insurance
Product

Home Contents Insurance
What is home contents insurance

Comprehensive home contents insurances covers all the things that you bring into your home

Fire and Fury cover

You can cover your home contents for fire and storm damage only. This cover does not cover your items in case of robbery or theft

Portable possession cover

You can add portable possession cover for all those things that you may take out of your home with you for example your laptop.
Benefits of King Price Insurance
Self service portal - 24/7 availability is offered by the King Price self service portal on the website. You can control your policy, add covers and find documents or information within the click of a mouse.
Contact - King Price offers you various ways of getting in touch. Buy your insurance online, hit the whatsapp button to chat to a consultant or request a call back all via the easy to use website.
Life cover, funeral cover and income protection cover - in short King Price is there to cover your loved ones should the unthinkable happen.
Agri Insure - SA's agricultural sector forms a vast part of the economy. King Price has tailor made insurance for the farming community which includes a wide variety of cover to suit each situation.
---
Make sure you're fully covered with King Price
When taking out home contents insurance it's important to list all the items that you want to be covered (you can use an inventory form) so that you don't find yourself underinsured.
High-value items, including watches over R35,000 and jewelry over R15,000, must be valued and the valuation certificate provided in order to secure cover. In addition, make sure that you adjust the cover accordingly as time passes because while your appliances and some electronics may be worthless as time passes, replacing them will cost more. In fact, it's best to review your insurance annually to make sure that all changes have been taken into account.
Comprehensive vs fire and fury
Comprehensive insurance is always best since it offers cover for burglary and theft – something which the fire and fury option does not. That said, depending on what you need cover for and your personal lifestyle, where you live, and the risks you're more inclined to endure, the fire and fury option may suit you better.
More affordable insurance
In addition to their home contents, portable possessions, and building insurance, King Price offers a range of vehicle insurance policies (for regular vehicles, caravans, motorbikes, and boats), business and commercial insurance (everything from motor and building to cyber insurance) and even life cover.
Their life cover is delivered through their recently acquired arm Stangen. Like their parent company, Stangen offers life cover with a real difference. The cover is simple and affordable and you get to choose which charity Stangen will donate your very first premium to at no cost to you whatsoever.
How to apply for Home contents insurance
Visit the King Price website and download their household contents inventory form. When you have a little bit of time to spare, go through each room of your home and list all the items you'd like to cover as well as their replacement value.
This will give you a good idea of the cover amount that is suitable for you in specific. You can then apply for insurance online through King Price's website or by contacting them via their call centre.
While most insurers require that you provide a 30-days notice to cancel your cover, King Price is a little different. They allow you to cancel your cover with immediate effect and they'll even refund any remaining portion of your premium. This is, however, only applicable if you haven't made a claim on your policy.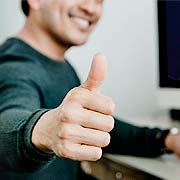 King Price Insurance is a trusted & reliable provider of home contents insurance
In our review, we found King Price Insurance to be an insurer licensed to conduct home content insurance business and is regulated under the Financial Sector Conduct Authority.
King Price Insurance is a registered and licensed insurer in South Africa: FSP 47235
Customer Reviews & Testimonials
"
February 2021
I've had so many losses with break-ins in my home I decided to join King price and don't regret it. Fast & Affordable!
Tarryn A
— Namibia —
September 2021
Good, friendly service and affordable prices. Perfect for new home owners.
Coryn N
— Lesotho —
July 2021
Best home insurance you can afford without the paperwork apply online today.
Jamila
— Nelspruit —
King Price Insurance Contact
Contact Number
E-Mail
Website
Physical Address
Menlyn Corporate Park, Block A 175 Corobay Avenue Waterkloof Glen Ext 11

Pretoria

Gauteng

0081

South Africa
---
Postal Address
PO Box 284, Menlyn, , Pretoria, 0063, South Africa
Opening Hours
Monday

08:00 – 17:00

Tuesday

08:00 – 17:00

Wednesday

08:00 – 17:00

Thursday

08:00 – 17:00

Friday

08:00 – 17:00

Saturday

– Closed

Sunday

– Closed