Apply for medical aid
The Best premiums
Quick online claims
In-page navigation
---
Author Bloom. Screenshot of Bloom website.


[Accessed December 6, 2021]
About Bloom
Bloom has partnered with Momentum to deliver Health4Me in South Africa, which offers a holistic and cost-effective healthcare solution that makes medical aid in South Africa an affordable choice.
Momentum Health4Me offers medical aid cover to individuals earning less than R30 000 per month and has a variety of medical aid plans to select from which allows individuals to choose the combination of benefits most suitable to their needs and available budget.
Medical aid plans
Momentum Health4Me offers day to day benefits in the form of three medical aid plans defined as:
Bronze
Silver
Gold
These medical aid day to day benefits consist of the following and access to these benefits will depend on the plan selected, as well as the Network:
GP visits, which include unlimited GP visits at a Network GP per member per year.
GP in-room procedures, which include minor medical procedures performed as part of a Network GP consult in rooms, such as stitching of wounds and nebulisation
Hello Doctor Unlimited, which includes access to telephonic consultations and online/mobile health information via Hello Doctor.
Specialist benefit, which includes up to 2 visits, limited to R1 000 per visit and up to R2 000 per member/family per year.
Acute medication.
Bloom Services
These medical aid day-to-day benefits consist of the following and access to these benefits will depend on the plan selected.
Basic pathology and radiology, which provides cover for black and white x-rays, which is unlimited when members visit their Network GP and are referred by their Network GP, according to the Health4Me pathology and radiology list.
Basic and emergency dentistry covers any dentist on the Dental Network for basic dentistry such as fillings, extractions, infection control, cleaning, and polishing of teeth.
Basic optometry, which is covered at any optometrist on the Optical Network Benefit and is available every 2 years for 1 Eye test and 1 pair of clear standard single vision lenses, or 1 pair of bifocal lenses, with a standard frame.
HIV benefit for antiretroviral medication, as well as post-exposure prophylaxis (PEP) medication to prevent HIV infection in the event of accidental exposure to blood or fluids from an infected person, or by any other means.
Maternity benefit, which includes antenatal GP visits at a Network GP with access to 2 2D foetal growth scans per member per pregnancy, as well as antenatal vitamins, antenatal pathology tests, and antenatal support.
Flu vaccination.
1 Health assessment in the form of a blood pressure test, cholesterol, and blood sugar finger-prick tests, height, weight, and waist circumference measurements.
Employee Assistance Programme.
Advice for road accident claims.
Advice for workman's compensation claims.
Multiply Starter which offers rewards from a range of partners.
Bloom – Medical Aid
Product

Medical Aid
Options

Bloom offers three different options for you to choose from

Benefits

Bloom offers various benefits with their plans. These include day-to-day doctor visits and in hospital care for all your medical needs
Benefits of Bloom
Cover for everyone - Bloom offers cover for all the members of your family. They have comprehensive hospital cover for life's emergencies. Want to expand your family? Bloom will take care of this with their maternity plan. Need to see a specialist? No problem Bloom has this specialist covered in their various cover options. Optometry and dentistry are also covered.
Dedicated team - Bloom has a dedicated sales team that can answer all your questions about their plans.
---
Get affordable medical cover today
Important to note is that Major medical event benefits are divided into two categories known as Base and Standard and can only be taken in conjunction with Health4Me day-to-day benefits and offer:
Accident and emergency cover which offers:
Up to R30 000 per casualty event for both Base and Standard options.
Up to R200 000 per event at a private hospital for accident cover on the Base plan and Up to R1 000 000 on the Standard plan.
Up to R250 000 per event at a private hospital for Emergency cover on the Base plan and Up to R500 000 on the Standard plan.
Hospital cash benefit and maternity lump sum benefit.
Funeral benefit, which includes the repatriation benefit.
Chronic benefit
This is unlimited when provided in accordance with the Network prescribed chronic medication formula. This also includes unlimited pathology and radiology related to the list of 26 Chronic conditions which covers: Addison's Disease, Asthma, Bipolar Mood Disorder, Bronchiectasis, Cardiac Dysrhythmias, Cardiac Failure, Cardiomyopathy, Chronic Obstructive Pulmonary Disease, Chronic Renal Disease, Coronary Artery Disease, Crohn's Disease, Diabetes Insipidus, Diabetes Mellitus Type 1, Diabetes Mellitus Type 2, Epilepsy, Glaucoma, Haemophilia, Hyperlipidaemia, Hypertension, Hypothyroidism, Multiple Sclerosis, Parkinson's Disease, Rheumatoid Arthritis, Schizophrenia, Systemic Lupus Erythematosus and Ulcerative Colitis. Important to note is that pre-authorisation is required and waiting periods apply.
Medical aid quotes
Those who sign up with the Bronze day-to-day benefit option for medical aid will pay a medical aid price of R447 for the principal member, as well as R447 per spouse and R249 per child.
Those who sign up with the Silver day-to-day benefit option for medical aid will pay a medical aid price of R483 for the principal member, as well as R483 per spouse and R264 per child.
Those who sign up with the Gold day to day benefit option for medical aid will pay a medical aid price of R524 for the principal member, as well as R524 per spouse and R289 per child.
Individuals looking for extra cover and want to sign up for the Major medical event benefit option will pay an increased rate on their day-to-day benefit plan of choice to make use of the Base or Standard Major medical event cover.
For those looking for more information regarding a medical aid quote, one can email [email protected] or call 0860 10 29 03, to discuss claims and benefits.
Medical aid South Africa application
For those looking to sign up with the best medical aid in South Africa, one can visit mybloom.co.za to view the different Momentum Health4Me medical aid plans and once the right fit is found, one can select the "ENQUIRE NOW" option and complete the necessary fields of information to have a Momentum Health4Me agent contact you. Alternatively, one can contact the Sales and Customer Services Queries department by calling 087 688 2500 or email [email protected]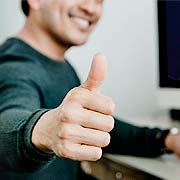 Bloom is a trusted & reliable provider of medical aid
In our review, we found Bloom to be an insurer licensed to conduct medical aid business and is regulated under the Financial Sector Conduct Authority.
Bloom is a registered and licensed insurer in South Africa: FSP 6406
Customer Reviews & Testimonials
"
September 2021
As you get older you realize how important your health is and that's why I decided to join bloom and never have I worried about going to doctors again.
Adele T
— Germiston —
May 2021
I grew up with HIV and it can have a strain on your life you always need more vitamins or more medication and bloom has the perfect cover if you also living with HIV.
Jack K
— Paarl —
May 2021
When my girlfriend fell pregnant I started panicking then she told me about her medical aid and the maternity benefit so I could relax and wait for the real stress to come.
Sergio S
— Lady Slipper —
Bloom Contact
Contact Number
E-Mail
Website
Physical Address
Bloom Financial Services 2 Park Lane Umhlanga Ridge

Durban

Kwazulu Natal

4319

South Africa
Opening Hours
Monday

08:00 – 17:30

Tuesday

08:00 – 17:30

Wednesday

08:00 – 17:30

Thursday

08:00 – 17:30

Friday

08:00 – 17:30

Saturday

– Closed

Sunday

– Closed