A few things to consider when insuring a farm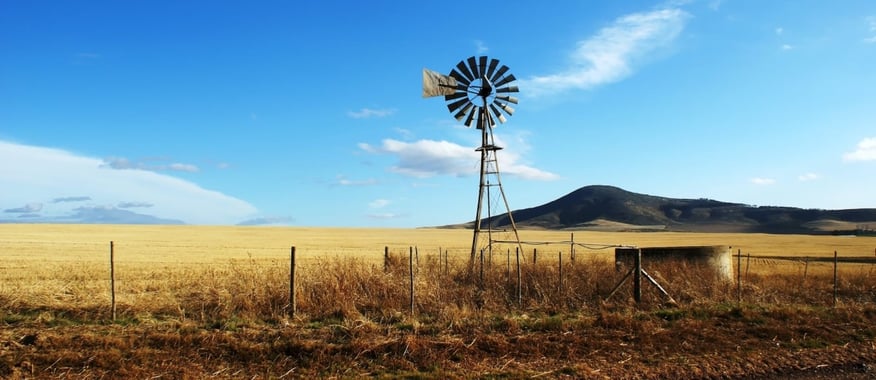 Why do we have insurance? It's there to protect us and our assets and give us peace of mind.
Everything that means something to us and has value, therefore we choose to insure these items. We insure our vehicles, our homes, and everything that may need to be replaced should an unforeseen event occur.
Farms are equally important since they are the source of the owner's livelihood, a large part of the South African economy, and what keeps the people fed. Making sure that you have the correct insurance for the assets attached to your farm is therefore vital.
As with any insurance though, it's important to understand all there is to know about the policies on offer. There are various types of cover and choosing the wrong one could mean a lot of money invested in something that isn't there to help when you need it the most. There might be certain things you are required to specify, there might be items that require a different type of insurance as well. It is important to understand and consider the different types of, specifically, farming insurance.
Can one avoid insuring a farm?
Farming is a 24 hour 365 days year passion. You can not simply turn off the lights and lock the door of the office and walk away. You as a farmer have to deal with outside elements of severe weather, the threat of natural predators and fire, and even theft every single day. How can you justify not insuring the land, animals, property, crops, and equipment that you pour your heart and soul into every day?
Whether you are producing oranges in the Eastern Cape, grapes in the Western Cape, sunflowers and mealies in the Free State or you have a stud breeding program, goats in the mountains of the Kei River, or a milk farm filled with cows and sheep producing wool, it is imperative to make sure that you have the backing of an insurance company that understands your individual needs.
That is why choosing the right type of farm insurance is imperative.
There are various options, but what are they?
As with most insurers, there is a multitude of options at your disposal. Covering the farm in its entirety means considering all areas of coverage when tailoring a package for the insurance. The areas required for cover include but are not limited to:
Business Property Insurance:
There are two branches of this option for farms, and they are homeowners and farm structures insurance. In the case of homeowner insurance that falls under a business insurance policy, it becomes an umbrella policy for everything farm-related, instead of having to invest in a personal property policy for each. The house on the farm is now protected as it is deemed a business asset. It is important to make sure that you consider each and every structure that you have working for you. Each farming industry has different needs and structures. A milk farm will have complex milking machines and storage while a wine farm has temperature-controlled wine-maturing buildings.
Asset Insurance:
Assets on a farm can range from equipment used for planting and harvesting mealies, wheat, or grapes to your milk cows and chickens. The needs of what a farmer may need to insure are endless. Equipment can form a vital part of your day-to-day running and you must have comprehensive insurance in place to make sure that you are covered in case of theft or damage for your large tractors and trucks as well as your run-around bakkie and four-wheeler.
Life stock is the lifeblood of a large part of the farming activities in South Africa. Did you know that you can insure that prize bull that you just bought on auction during the transport to your farm? You can also insure him for various types of illness once he arrives and acclimatizes to the parasites that he may not be used to.
Crops are the other form of farming that takes place in South Africa. Our country is one of the world's most exporters of wine, fruits such as oranges, wheat, sunflowers, and mealies, and all these crops are subject to the sometimes severe weather that can occur. Hail can wipe out an entire corp in a matter of minutes. Make sure that you have the correct insurance to cover this disaster.
Fire can be devastating to a farm. Not only can it burn through crops, winter feed, and grazing but it can injure animals and burn down fences. I have seen a fire lay waste to entire farms and livelihoods in a matter of minutes. I know that you have burnt your breaks and graded along your fences but can you be assured that that is enough to prevent the unthinkable? Fire insurance is one of the most important insurances that a farm can have.
Liability Insurance:
This cover looks after your workers. through compensation insurance. In addition to that, you can also get commercial vehicle insurance. This protects the farm from losing any production as a result of vehicle theft.
Vehicle and Asset Finance Insurance:
If your farm relies on vehicle deliveries to transport any product, then this insurance cover is for you. It covers the products to the destination and farmers will be compensated if anything goes missing or gets damaged during delivery.
It is hard work to farm but it is your passion, your calling and that is why it is so important to ensure that insurance is always in place to protect everything that makes the farm run and essentially does what it needs to do. Without that protection, you are leaving yourself exposed to a mountain of problems that could leave you with nothing, no livestock, no crops, and eventually no business.
Protecting your assets is smart. Farm insurance will protect farmers and their farms, it will keep operations running smoothly, and keep shelves stocked and consumers happy. Every country depends heavily on farmers to supply food and goods to them. Imagine if those farms were to fail. It's absolutely necessary to ensure that this never happens.
Hope for the best and prepare for the worst. Insure your farm, and if not for yourself and your own revenue, then for the people in the community that rely on you month after month to feed them.