What does travel insurance actually cover?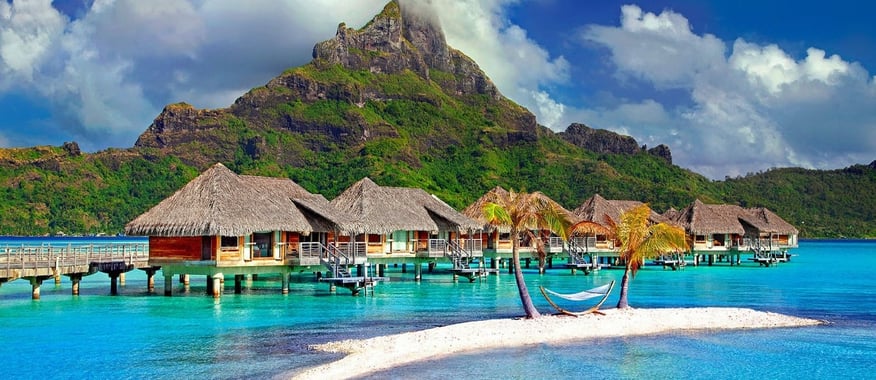 Travel Insurance covers you and your family for lost luggage, medical emergencies that occur abroad, and expensive flight cancellations.
While it's not generally compulsory, most travel professionals and experienced travellers recommend that you get it in one form or another. Why? Simply because travelling is an activity that's full of moving parts and will quite often bring about difficult and even unfortunate delays and events.
The stress of medical bills resulting from a traumatic injury or sickness that you're dealing with while far away from the place you call home is something best avoided – and travel insurance can do that for you.
What does travel insurance cover?
There are many travel insurance providers and hundreds of packages that are so different from one another they simply can't be compared.
Some plans offer the most basic level of cover while others offer extensive coverage and a myriad of add-ons. Below we'll list all the more common occurrences that travel insurance will cover and below that we'll list the more tailored, comprehensive offerings.
Basic travel insurance will cover:
Flight cancellation and interruption
Loss or damage to baggage
Emergency evacuation and repatriation
Accidents and injuries
Comprehensive travel insurance will cover:
Flight and accommodation cancellation and interruption
Loss or damage to baggage
Emergency evacuation and repatriation
Accidents and injuries
Personal liability cover, if you cause loss or damage to a third party
Legal advice
If you become injured or ill overseas your insurance may cover the costs of getting a family member out to visit you
There are many more things that a travel insurance policy will not cover than there are things that it will. This is important because it pays to go through your policy document and make note of exactly what you're covered for, and assume that anything not specified isn't covered.
Flight cancellation coverage
Flight cancellation cover is one of the most well-known items that travel insurance covers but most people don't fully understand how this actually works. You'll be covered only as long as the reason for the delay or cancellation is listed among one of the insurer's covered events.
You will also not be able to make a claim for delays or cancellations as a result of your being refused entry into the country.
Baggage loss and damage
While most policies cover loss and damage to baggage you must still report this loss and damage to the airline responsible and provide your insurer with a property irregularity report and a letter confirming how much you received as compensation from them.
Any delays or cancellations that you can claim will require an accompanying letter from the airline which will state the reason for the delay or cancellation.
Medical emergency cover
Do not confuse a travel insurance policy with medical aid – the primary aim of the medical cover offered by travel insurance is to help you get stabilized before being repatriated back to South Africa. Once you're back home your travel insurance will not cover any further medical procedures and treatments.
Also take note that all travel insurers have a long list of pre-existing conditions and medical treatments that they do not, under any circumstances cover.
This includes everything from heart problems like angina to uncontrolled epilepsy and even sexually transmitted diseases. You'll also not receive any cover if you've been advised by a doctor prior to travel that you are unfit to travel or if you're travelling specifically to receive medical treatment.
What's not covered by travel insurance?
There are many things that travel insurance will not cover, some of which are quite obvious and others which you'd need to familiarize yourself with to actually know.
For instance, it's obvious that travel to high-risk countries will generally not be covered and you'd know this before even purchasing your ticket but, things such as pre-existing conditions and high-risk activities like skydiving and rock-climbing.
This is why it's crucial that you carefully comb through the terms and conditions of any travel insurance policy and make sure you commit the dos and don'ts to memory. Once you know exactly what will not be covered, and what will, this puts you in a position of power to handle matters swiftly as they come up.
Cover limitations
All travel insurance policies have set cover limits for each covered item. Your baggage loss claim limit may be set at R5,000 and your medical emergency cover to R20,000,000.
This is obviously a very small amount for medical care whether you're travelling to an affordable or expensive destination so, you need to know these limits and weigh up whether the cover really is worth it for you.
Travel insurance excess
There are policies that are excess free but these are not very common. In most cases making a claim will require that you pay an excess amount which will be specified in your policy document and which you should take note of prior to travel.
Automatic travel cover
If you use your credit card to purchase an airline ticket you will get automatic cover via your bank. While this cover is sufficient for most people travelling it is not sufficient for the purposes of obtaining a Schengen visa and if you're travelling with many family members or on a business trip, it's best that you opt for comprehensive cover or get a top-up cover.
Top-up cover considers the existing cover provided to you by your credit card provider and provides you with the additional cover you need. This is generally more affordable and is ideal for singles, couples, or those travelling in small groups.
The best travel insurance packages for your needs
If you're buying travel insurance for your whole family, look for family packages that come at discounted rates as these tend to offer the highest value for money. If you're a solo traveller you may want to opt for the insurance offered by your credit card provider – unless you have reasons to select a comprehensive plan.
How to compare travel insurance policies
There are a number of websites that will help you compare various travel insurance policies but, you should keep in mind that none of these compares whole-of-market products which mean you're likely missing out on providers and packages that may offer the best value for money.
You may also want to check out a couple of travel insurance policy reviews by people who have had good or bad experiences with a particular insurer.
When you narrow down your search to a couple of providers, always ensure that you don't select a policy based on the cost alone but consider what you're actually being covered for (or how much cover you're getting).
Tips when taking out travel insurance
Look for a provider who offers a quick and easy online application to save you time and money
Properly consider your needs ahead of time to ensure you don't over or under insure yourself and your family
Contact your medical aid provider or check your medical aid policy to find out if you're covered for overseas medical emergencies and if not ensure you get a decent level of medical cover
Use insurers who will allow you to customize your insurance package to suit your specific needs
Remember that to take out a policy you must have purchased a return ticket
Important details to take note of:
The name of your insurance provider, the policy number (if one is provided), and their contact information.
What is covered and what is not covered.
The procedure for making claims. Remember that some policies specify that you must receive authorization before being admitted to a hospital or undergoing any treatment – unless, of course, you are unconscious in which case they expect you to notify them as soon as possible.
The excess amount that you will have to pay when making a claim
Documents you'd need to provide to make a claim such as flight tickets, bills, slips, and certificates. If you claim for stolen cash, your insurer will require you to exchange a receipt and if you claim for the stolen property they will require evidence that you purchased that item. You can use a receipt, your bank statements, or any suitable

proof. You will also need to report the incident to the police and provide your insurer with a copy of the police report.

That you cannot cancel your travel policy after your departure date, if you've already used the policy to make a claim or if you've used the policy to obtain a Schengen visa. If you cancel the policy before you depart you will only be able to recover a portion of the premium paid since you'll be charged an admin fee.
When your premium is due because the insurer will have the right to cancel your policy if your premium is not paid on time.
The time period within which you must make a claim before the claim will lapse (this is typically 12 months).