Rapid insurance quotes
Effortless online application
Affordable premiums
In-page navigation
---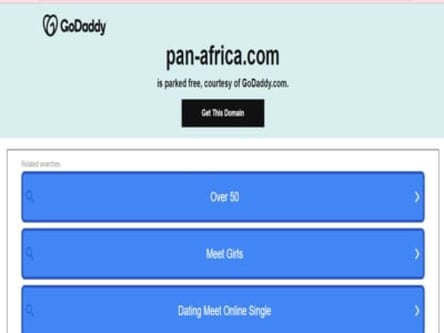 Author Pan Africa Life. Screenshot of Pan Africa Life website.


[Accessed February 7, 2023]
About Pan Africa Life
Pan Africa Life offers superior life insurance products with experience and dedication backing them all the way.
They are aware of how unpredictable life can be. They provide cover to the entire South African population in their quest to provide HIV life insurance cover to all those needing the benefits of a secure and reliable insurance firm.
HIV Life insurance with real vision
With their vision of being a leading force in the life insurance sphere, they have faced challenges and came out on top. They have accomplished this by improving client-centric services that meet the needs of their clients and their demanding lifestyles.
Be secured with HIV life insurance always
Homes often rely on the salaries of two or more family members to get by financially. What would happen should one of those salaries no longer be there? What if the breadwinner in the family had to pass away?
These are real questions you have to ask yourself and proactively consider taking out a life insurance policy to cover your spouse and children should that happen. Be prepared for any situation, death or disability can happen to anyone at any given time. Being prepared with HIV life insurance cover and funeral insurance is what makes the difference.
Pan Africa Life Services
Pan Africa Life is the life insurance specialist, with many years of ensuring that clients across South Africa are covered in the event of death or terminal dreaded disease.
Their experience makes the services they provide unique to their diverse ability to cover clients with disability benefits and those who are living with HIV.
The right cover from the right provider
With their HIV life insurance options, clients get to choose which cover they want. In terms of what they can afford in premiums, and what the cover benefits may be. Being smart in choosing the right insurance cover will be the result in what payout your family will receive.
Insurance that meets your unique needs
Whatever your insurance needs may be, they have the life and funeral insurance cover for you, through every step of your life. If it's advice you need in choosing the right product they have the experience of a customer-focused team of members to assist you.
Pan Africa Life Insurance products are suitable for clients looking to take care of their family members long-term. Also to ensure they receive profitable and beneficial lump sum pay-outs to help them financially.
Pan Africa Life – HIV Life Insurance
Product

HIV Life Insurance
Benefits of Pan Africa Life
HIV Life Insurance
HIV Cover
---
Pan Africa Life, leading the way in life insurance
Pan African Insurance Holdings is by far one of Africa's longest-standing and leading insurance companies.
Their experience allows them to offer clients a service that not only meets their life insurance needs but also offers their insurance options to clients living with HIV.
HIV life insurance helps you make the right choice
Their interactive services allow them to give a hands-on approach. Helping you to easily make an informed decision. Their staff is experienced and passionate in the insurance industry. They have highly knowledgeable consultants that are always ready to help you.
HIV life insurance for those living with HIV
Be sure you partner with a firm that cares long term, and who can offer you the right service at the most affordable premiums. With their African experience, they have encountered an overwhelming need for life insurance and life assurance in the countries where they operate.
The majority of these countries were lacking the ability to cover clients who were HIV positive. Pan Africa Life saw a gap in the market and now provides one of the top HIV life insurance options available in the market. They are proud to be able to assist clients who need their help.
Insurance that focuses on delivering superior services
Their consultants work with guidance, care, and empathy. This is to deliver superior service and deliver on the promise to provide you with the cover that will keep your family financially afloat in the event of your death.
They provide dread disease cover, for those situations when your illness prevents you from working and earning an income. If you're looking for an insurance quote online contact them now to get started.
The lack of income can cause trauma in your life, especially when your family depends on you. Their cover will pay you a portion of your life cover to help you with the financial assistance you so badly need to keep the roof over your head.
Insurance that allows you to live your life with dignity
They assist with all you need to live the rest of your life as you should, with dignity and abundance. When you pass away your family can easily get the life cover claim to them through their fax line, or via their website platform.
The claiming forms are all available to you, by contacting one of their experienced consultants. The consultant assisting you will ask for the necessary documentation and start proceeding with the life policy payout.
Customer Reviews & Testimonials
"
October 2021
Finding life insurance when you are HIV positive is not easy. Pan Africa Life provides all the life insurance benefits I would have if I wasn't positive.
Jason L
— Johannesburg —
June 2021
The procedure to claim life insurance is so simple. I was able to submit my claim on their website without having to go to their office.
Thembi M
— Pretoria —
October 2021
Pan Africa truly understands my concerns, as I always worry should I lose my form of income what would happen. With them I am secure.
Lincoln P
— Pretoria —
Pan Africa Life Contact
Contact Number
E-Mail
Website