Fast insurance quotes
Quick life cover payout
Easy online application
In-page navigation
---
Author Prime Meridian. Screenshot of Prime Meridian website.


[Accessed January 3, 2022]
About Prime Meridian
Prime Meridian Direct has changed the lives of thousands of South African clients, with life cover products that will "change your life".
When they established their firm in 2009, they had no idea their company would grow to the size it is today.
A passion for helping people
With affordable services and a passion for helping people, their firm has grown tremendously, and their client log has become a pronounced success, not only in numbers but in the overall success of what their clients get out of their services.
Comprehensive Life cover you can trust
Through integrity, honesty, and transparent work ethic, they provide an all-around financial solution that ensures their clients are covered throughout life's journey till the very end.
Prime Meridian believes there is more to life cover and life insurance than material assets. They believe the lives of you and your family are just as viable to be covered.
How your family is financially supported
This is why Prime Meridian has innovated a life cover for your life! They have an unusual degree of consistency in culture, process, and commitment to service throughout their organization.
Prime Meridian Services
Life Cover in South Africa can really send you up and down through paths of up hills. At Prime Meridian, they take the hassle out of selecting the right provider for life cover.
Get the right Life insurance policy today
Getting the right life cover policy relies on basic criteria if you want to save along the way. It's never too soon to take out a life cover policy. The sooner you start paying, the better your life cover will be, and the lower your premiums will add up to each month.
The more information the better
When applying for life cover, the more information and details you can provide the better. Being honest about your health status will alleviate any long-term problems should your life cover have to payout.
Any unmentioned illness or health problems that may come up along the way, could cause a problem in payouts in the future. The amount of life cover you need is usually ten times your income.
This will comfortably ensure your family is well taken care of in the event of your death. Life cover doesn't have to break your bank or your budget. Prime Meridian offers low premium life cover which is affordable to all clients.
Prime Meridian – Life insurance
Product

Life insurance
The Right Premium For You

We have specialist that cater to your needs and they help you get the cover that need for your life and assets, they also cut out the unnecessary cost and things you do not need so you also save with them.
Benefits of Prime Meridian
Fixed Premiums guaranteed - When you insure with us you don't have to worry about costs that keep on going up every month we have a fixed premium pay plan.
Want Cheap But Good Insurance - Then we are for you. We have unbeatable prices that gets you the cover you need in your life.
---
Get life cover from a reputable insurance provider
Your life cover grows each month with rewarding investment interests and from 36 months of paying into your life cover, you are fully covered.
Prime Meridian is approachable and helpful to all clients looking for life cover quotations and information on life cover and life insurance options that will work for you, and your family.
Prime Meridian life cover and life insurance options cover clients in the event of any unfortunate occurrences.
They offer the following:
Death benefits
Permanent disability cover
Terminal illness cover
And more
Enjoy fixed premiums on your Life cover
What makes their products so unique is that the premiums stay fixed for the duration of the term. This is their guarantee to their clients. Prime Meridian offers families a living cover growth option, where you will receive insurance protection should the main member of the policy pass away.
Benefits of Life cover include:
Growing cover that continues in the event of accidental death, illness, or other natural causes.
Growing cover that pays a portion to you while you are still alive in the event of permanent disability due to an accident or illness.
Growing cover payment upon diagnosis of a terminal illness.
They don't ask you to take any blood tests or invasive medical examinations when applying for cover.
Pre-existing illnesses can also be covered, after 36 months of implementation of your policy.
Your premium will depend on determining factors, including your age, pre-existing illness, family size, and a few minor details. Premiums are deducted via debit order on a monthly basis, to ensure you never fault on your payments.
Prime Meridian covers all South African residents, within any income bracket. You can access your life cover or life insurance application online and get your claims processed within 48 hours of submission.
A reputable firm you can trust
Prime Meridian are life cover experts, providing all South Africans with the opportunity to take care of their future financial means, with simple life cover.
They offer a range of services in line with their client's budgetary needs, allowing all customers looking for value for money, the best options when it comes to investing wisely.
World-class Life cover
Prime Meridian is big enough to provide a world-class life cover and life insurance program and the very best and negotiating clout, yet they are small enough to know you intimately. This allows them to provide the flexibility to customize your life cover and life insurance solution according to your needs.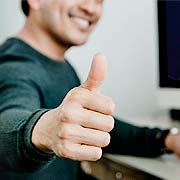 Prime Meridian is a trusted & reliable provider of life insurance
In our review, we found Prime Meridian to be an insurer licensed to conduct life insurance business and is regulated under the Financial Sector Conduct Authority.
Prime Meridian is a registered and licensed insurer in South Africa: FSP 41040
Customer Reviews & Testimonials
"
May 2021
My choice to go with Prime Meridian was the right one. I was in an accident and can no longer do my work. They paid out and my life can go on.
Danny. Z
— Johannesburg —
June 2021
My wife passed away, the claim was sorted in the fastest time. Had the money to give her the best funeral and paid all the debts.
Moses. L
— Johannesburg —
September 2021
Good service and advice for my life cover. Happy to be a customer and my family is covered.
Andy. W
— Pretoria —
Prime Meridian Contact
Contact Number
E-Mail
Website
Physical Address
Prime Meridian House, Bryanston Gate, 170 Curzon Road, Bryanston,

Johannesburg

Gauteng

2021

South Africa
---
Postal Address
Postnet Suite 430, Private Bag X51, Bryanston, , Johannesburg, 2021, South Africa
Opening Hours
Monday

08:00 – 17:00

Tuesday

08:00 – 17:00

Wednesday

08:00 – 17:00

Thursday

08:00 – 17:00

Friday

08:00 – 17:00

Saturday

– Closed

Sunday

– Closed