Cover your assets with house insurance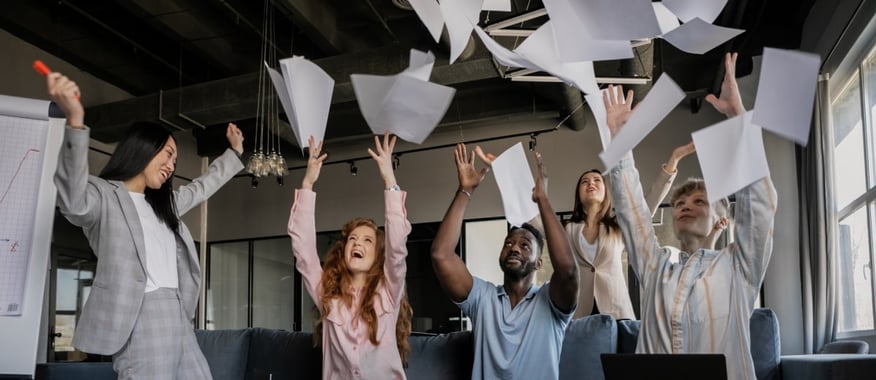 House insurance, also known as home insurance, covers your property, home contents, and personal valuables from theft, natural disasters, damage, and vandalism.
If you're paying off a home loan, you currently have house insurance or, at the very least, building insurance.
You can cover your assets with house insurance but this is not to be confused with home loan cover that covers your bond repayments in the event that you no longer can due to injury, disability, death, or if you experience a loss of income. The bond cover is crucial to protecting yourself financially and ensuring you and your family are taken care of in the event that you can no longer pay your bond.
Home insurance explained
The term insurance tends to cause confusion because it can include building insurance, contents insurance, and even portable possessions insurance. That said, most people use the term house insurance to refer specifically to the first two categories of cover.
You can bundle all three types of insurance into one package, something that most insurance companies encourage not only to simplify things from an administrative perspective but to allow for cost savings.
What is covered by building insurance?
Building insurance covers structures, this includes your physical building as well as any outbuildings or additional structures that you add to your policy. Most fixtures and fittings are included but furnishings are not, that's covered by contents insurance which we'll discuss next.
Here are some incidents that will be covered by your home insurance:
Natural disasters such as floods, earthquakes, and tremors
Malicious damage including vandalism
Wind, hail, storms, and other weather-related damage
Fire and explosions
Damage caused by water including burst geysers and pipes
Breakage and collapse related to satellite dishes, radio antennas, animals, vehicles, and other debris
Some building insurance providers also include additional liability coverage that will cover you in the event that your property causes loss or damage to a third party.
What building insurance is not
Building insurance does not cover damage caused by pests such as rodents and insects. It also doesn't cover damage that occurs over a long period of time such as damage from tree roots or deterioration. Most also do not cover damages caused by riots or civil unrest.
Before selecting a specific policy make sure that you go through your insurer's complete list of exclusions so that you know what you're getting – and what you're not.
What is covered by home contents insurance?
Home contents insurance covers all your home décor, furnishings, furniture, and appliances. Whether they're stolen, damaged by a flood, or completely destroyed in a fire, this type of insurance will cover you, up to a set limit for all the contents of your home.
Portable possessions insurance
Portable possessions insurance simply covers all the valuables that you typically remove from the home such as your Smartphone or laptop and jewellery. You can opt for non-specific insurance that will offer you a set payout regardless of the actual value of the items or specific cover which is ideal for high-value items that cannot be covered by the non-specific option.
What are the benefits of home insurance?
While bond approval isn't necessarily a benefit, it's worth mentioning that it's required by all home loan providers in South Africa.
This not only secures your property but it secures their investment so should something tragic occur like a flood or a fire, the cost of replacement will be covered. This is also why it's crucial to ensure you're properly covered, being underinsured is one of the biggest mistakes homeowners make.
Always ensure you're covered for the complete rebuild value of your property and that this amount is adjusted as time passes. The best way to ensure that you're covered for the right amount is that you have an assessment done by a professional or, at the least, speak to an insurance specialist who should be able to advise you.
Home insurance, at its most fundamental, provides you with financial security. You can rest assured knowing that should your property face serious damage from a natural disaster or a fire, you are covered.
How does home insurance excess work?
When it comes to insurance excess, providers each have their own policies and approaches. From some that offer "flat excess" which means that you don't pay more for bigger claims to those that require no excess for certain claims – there are many options.
Your specific needs, property value, cover requirements, and budget will all impact the policy that you end up with as well as the premiums. Always go through your policy documents and ensure you understand your excess.
Switch home insurance providers
Switching home insurance providers is in fact a great way to save money but, you should always approach your current insurer to find out if they'd be willing to match their competitor's offer. That said, if you're searching for home insurance independently, using an online comparison service or broker is ideal.
This allows you to compare multiple offers without having to contact each provider independently and go through the arduous process of providing your details and asset inventories.
Compare home loan insurance costs
To compare home loans, you should make use of an insurance broker or an online comparison service website. This will allow you to access multiple providers without going through the long process of several application forms and asset inventories.
While cost is an important consideration, always make sure that you're getting the same kind of cover. Another tip is to ensure that you do not under-insure your home (a very common occurrence). To do this you should ensure you get a proper valuation and advice from an experienced insurance consultant that can advise you on the appropriate amounts.
Save money by opting for comprehensive packages
You may be able to reduce your insurance premium by selecting comprehensive insurance packages that cover all of your needs. This may include house insurance in the form of building, contents, and portable possessions insurance.