Insurance up to R75000
Easy online application
Affordable premiums
In-page navigation
---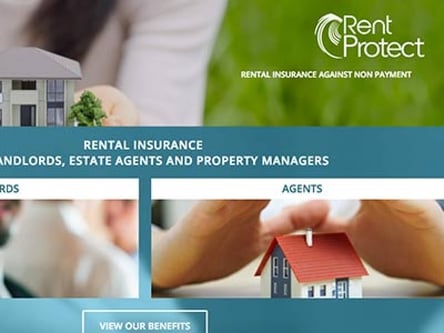 Author Rent Protect. Screenshot of Rent Protect website.


[Accessed February 7, 2023]
About Rent Protect
Rent Protect is a specially designed service for clients looking for all they need in the rental industry in one company.
Home insurance and more under one roof
From finding the right place to rent, and getting the home contents insurance that keeps members financially protected on all their home contents, Rent Protect will provide a full service to clients in South Africa.
They use technology through a convenient web-based platform, which allows members to access all the information they need through a unique search engine, which narrows down the individual's search criteria.
They have a 100% uptime, which means members can use Rent Protect services any time whenever they like on a 24/7 basis.
A little extra help with Home contents insurance
With the risk of rental and tenant management being on the rise, Rent Protect services will provide a little extra help in finding the right tenants. They not only search for the right tenants but also provide home contents insurance and mortgage insurance options that protect landlords and tenants should any problems arise.
Rent Protect Services
Rent Protect offers protection through home contents insurance options that are conveniently derived at the risk management of renting out a property. This category of insurance will cover members when their household valuables are compromised.
Home insurance for all scenarios
Rent Protect knows that as a landlord, earning an extra income by renting out a property is a simple way to get extra cash in one's pocket. However, one doesn't always end up with the perfect tenants and things can go seriously wrong, even with the best background checks in place.
Rent Protect can provide cover that protects the landlord in these situations.
Landlords receive the following services.
Cover if a tenant is retrenched, or becomes seriously ill, or dies.
Cover if a tenant decides to abscond.
Legal support and mediation in regards to an expedient resolution.
Cover for the costs of all relevant legal letters and documentation.
Cover for the continuous liaison with legal teams involved in the landlord's case.
Building insurance in the case of property loss or damage.
Rent Protect – Home Content Insurance
Product

Home Contents Insurance
Benefits of Rent Protect
Rental Insurance
Landlord income protection
---
Peace of mind that your home contents are covered
Making provision for the unexpected is important when it comes to one's valuables.
When looking for home contents insurance in South Africa, one wants to be covered for those times when things go wrong, without losing out in the process. Rent Protect keeps landlords safeguarded against damages and unwelcomed renters.
They incorporate the essential elements that every landlord needs to stay protected.
Legal experts are available for guidance
Rent Protect is not only experienced in the insurance industry but has the legal qualification to ensure no matter what members are faced with, they can assist them through every process of having a troublesome renter.
Renting out one's property can bring in that extra income that helps a lot, but often, one can end up with renters who just make life worse.
Rent Protect helps with tenants
Dealing with renters who don't pay their rent on time, or who cause disruption and damages to one's property can be a hard pill to swallow. With the laws being so tight in regards to the removal of tenants, one needs to get legal help to get their property back.
With Rent Protect, landlords are offered property insurance to clients in South Africa, who are renting out their flats, homes, buildings, or property.
Protecting property owners in South Africa
Rent Protect will protect landlords against those renters who don't pay rent, giving landlords the cash in the event of tenant default payments. They provide the financial means to keep landlords afloat when they are fighting legal battles with tenants. They will tailor a cover solution to each member's requirements.
Speak to a consultant today
By speaking to one of Rent Protect's experienced consultants, they can guide members onto the right track, in terms of legality and landlord rights. Potential Rent Protect members can also get an online insurance quote via the website.
Renters cover includes an amount of R50 000 cover for those times when one is short of rent from their tenants.
R75 000 in legal cover to enjoy
Rent Protect also provides legal cover of up to R75 000 for those times when one is battling to get non-compliant tenants out of their property. With Rent Protect legal assistance, one can get their property back in no time, while Rent Protect covers the costs.
Customer Reviews & Testimonials
"
March 2021
Great cover for landlords in South Africa! I am so happy to be covered by Rent Protect.
Bulelwa S.
— Johannesburg —
August 2021
Great home contents insurance benefits and customer service.
Patricia H.
— Pretoria —
April 2021
Friendly and supportive home contents insurance. So happy to be covered for all scenarios as a landlord.
Siya F.
— Johannesburg —
Rent Protect Contact
Contact Number
E-Mail
Website
Physical Address
Corporate Park 86 Gazelle Ave,South Midrand

Johannesburg

Gauteng

1685

South Africa